Get Your FREE Audit Checklist Now!
Unlock the power of your brand with our exclusive audit checklist
Are you ready to take your brand to the next level? Our comprehensive brand audit checklist is your secret
weapon to enhance your brand's impact and visibility.
Discover the crucial components of effective brand building and uncover essential applications for your brand's
development. Whether you're a budding startup or an established business, this checklist is your roadmap to
branding success.
Not every business needs every item on this list, and you don't have to tackle everything at once. Instead,
use this checklist to pinpoint the brand assets and customer touchpoints that will propel your brand forward.
Don't miss out on this opportunity to supercharge your brand. Download your FREE brand audit checklist today
and unleash your brand's full potential!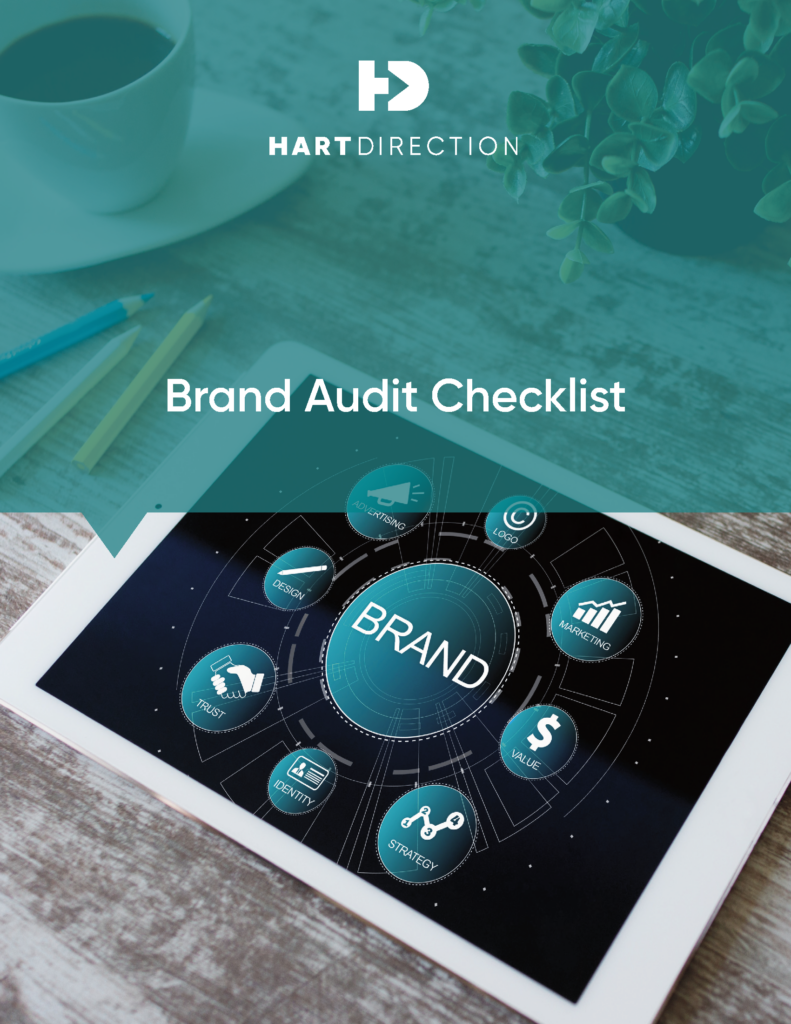 Hart Direction is committed to your privacy. We will occasionally send you free content, let you know about our offers and you can unsubscribe at any time. We have never sold data and we never will. Your email is safe with us.