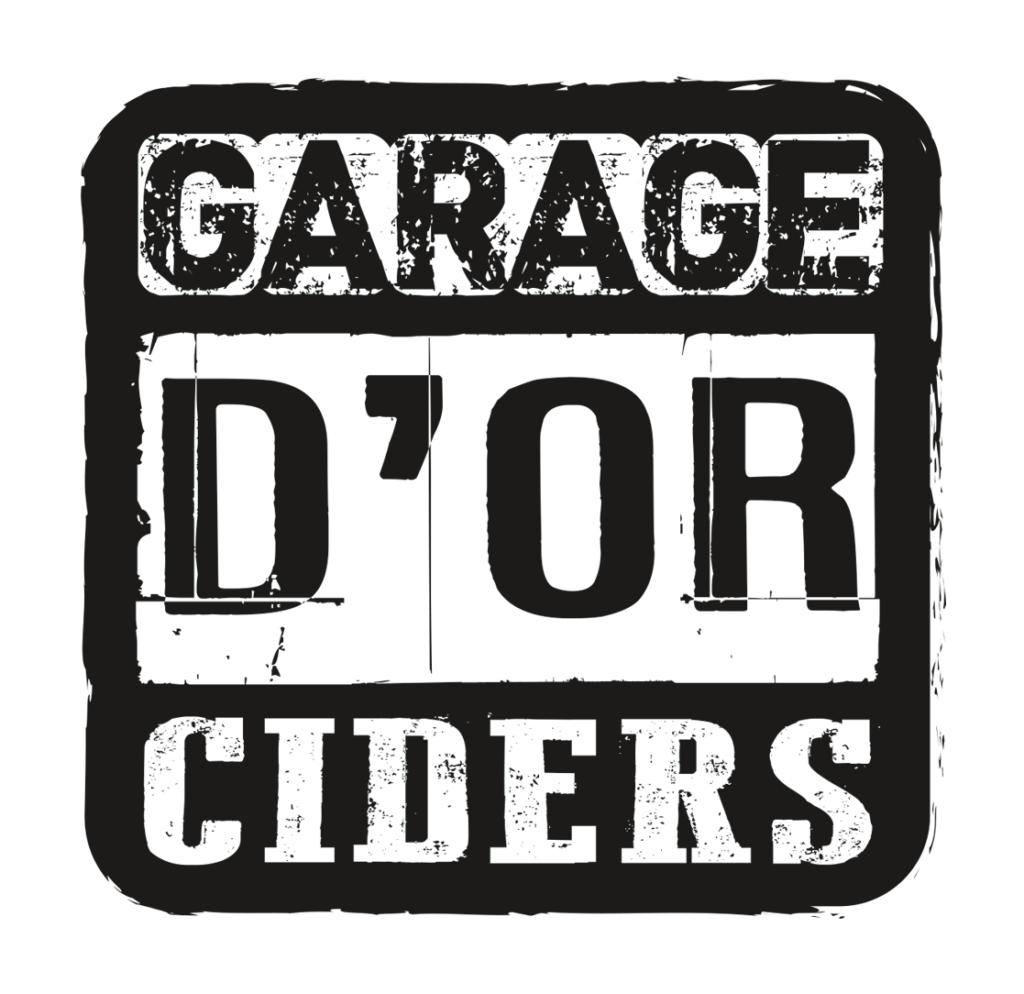 Garage D'or Ciders is a small bootstrap craft cider producer from the heart of St. Catharines. Poised as small local brand, they craft unique blends and reach a loyal restaurant and retail market. They realized the need for a more professional brand look as they expanded their marketing efforts into the craft brewery festival circuit.
The Ask:
Garage D'or Ciders wanted a new edgy identity that would capture its homegrown nature; a brand that would align with exclusivity, farming and handcrafted products. One defined objective was the need for the logo to work in one colour, and to work in radically differently sized formats – from tents to draught tap handles.
The Challenge:
With a small budget, Hart Direction was tasked to develop a brand strategy before starting a logo design. The client had a very definitive idea of what he wanted, and it was up to us to articulate his vision.
The Solution:
Hart Direction developed a mini brand strategy to make sure we were moving forward in the right direction. Creating a logo using various distressed fonts that worked well together that looked edgy but yet portrays an authentic farm feel proved that our client really knew his audience and we were able to capture exactly what he envisioned.
The Result:
Capturing the Garage D'or Cider logo in a wordmark enabled us to adapt the identity in the various formats they wanted. The black one colour design complemented their unique brand and very creative labels graphics.
Schedule your FREE Consultation